MISSION MECHANICAL is founded on the core principles of honesty, integrity and hard work.
We are committed to providing premium Heating, Ventilation, Air Conditioning and Plumbing services to our customers. Our "mission" is to provide a work force that approaches all aspects of their work with a positive attitude and a work ethic respected by our customers and rewarded by the company. We seek talented, hardworking and honest employees to constantly maintain a construction team that is the best in the business. Our focus is to provide the customers with a superior experience and exceed their expectations.
We create a positive and exciting work environment to retain a highly qualified and highly satisfied work force. It's in our name; we are on a MISSION to change and improve the way mechanical construction services are provided to owners, customers, fellow contractors, architects and engineers. We are committed to provide superior services and build solid customer relationships based on honesty, integrity and hard work.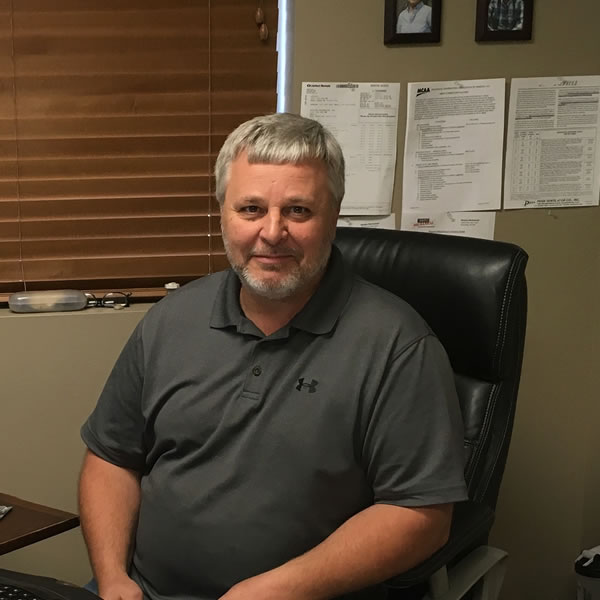 Scott Mahar
HVAC Project Manager, Estimation and Design
Scott has been in the HVAC business for over 25 years. Before the opening of Mission Mechanical Scott was a large commercial foreman for over 15 years. From there he moved into a management role in which he managed the total operation of all projects and over one hundred employees. Scott then transferred to an engineering firm as the Construction Administration Supervisor where he was responsible for shop drawing review, inspecting mechanical system installations to ensure quality workmanship and enforcing the installing contractor's contractual obligations. He was also responsible for the resolution of project/contractor design/construction issues.
Scott's responsibilities at Mission Mechanical include: implementing effective growth strategies, development of business relationships, monitoring quality control, design build performance, and project estimation. Scott values the companies clients' time and investment and ensures that deadlines are met without compromising safety or quality.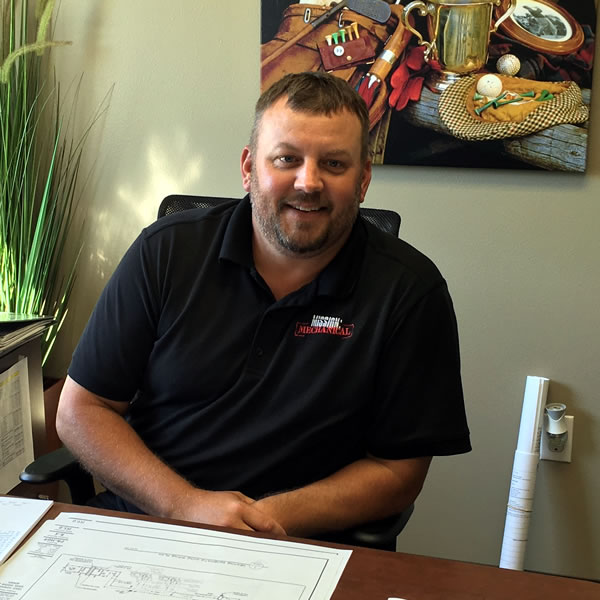 Brady Opheim
Plumbing & Heating/Project Management/Estimation/Design Build
Brady has been in the mechanical trade for 20 years. He has been a Job Foreman, Estimator, and Service Manager and Design Build Coordinator. He understands what it takes to successfully coordinate and manage a project. He is committed to providing a quality work environment with a proactive safety approach. His hope is to provide the customer with a unique experience that focuses on the satisfaction of the customers first.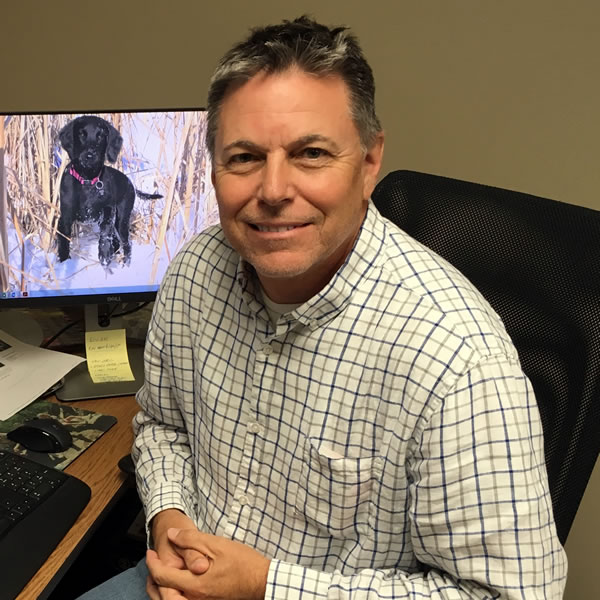 David Obermiller
PE Mechanical Engineer
Mr. Obermiller has been in the HVAC Design business since 1984. He opened OBERMILLER NELSON ENGINEERING in 1992 and retired from that company in 2015. He has over 32 years of experience in the evaluation, design and construction of mechanical systems for a wide variety of commercial facilities. His range of experiences and depth of knowledge in Mechanical Design and Construction allows him to efficiently evaluate mechanical systems and equipment. He is adept at determining efficiencies in the design and construction of HVAC Systems and has been involved in value engineering processes throughout his career. Mr. Obermiller was the HVAC Systems Designer on the 550,000 sf Ralph Engelstad Arena and the UND School of Medicine and Health Services. Dave provides his experience and expertise in all aspects of Mission Mechanical.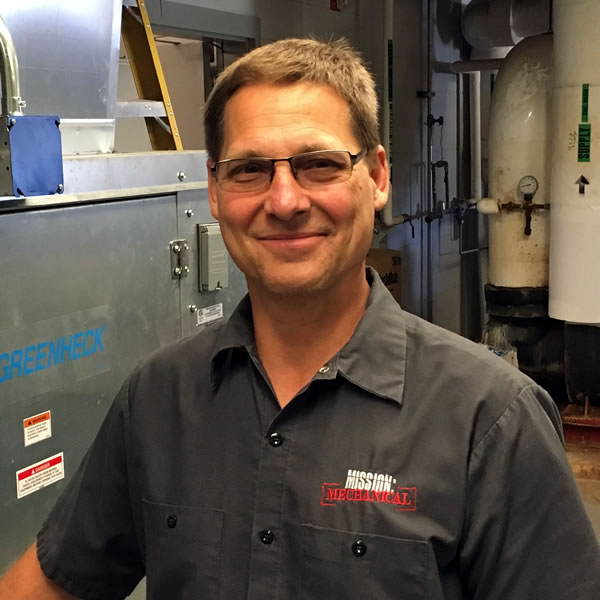 Luke Dewey
HVAC and Plumbing Project Manager
Luke has been in the Plumbing & Heating trade for over 30 years, working as a Field Foreman and Project Manager. He has worked on many projects with multi-million dollar budgets. He has installed mechanical systems and equipment for medical centers, schools, nursing homes, restaurants, athletic facilities, etc. Luke's work ethic results in the development of good working relationships with architects and engineers as well as fellow tradesmen. Luke creates an environment in which different trades work together to provide a superior service for the customer.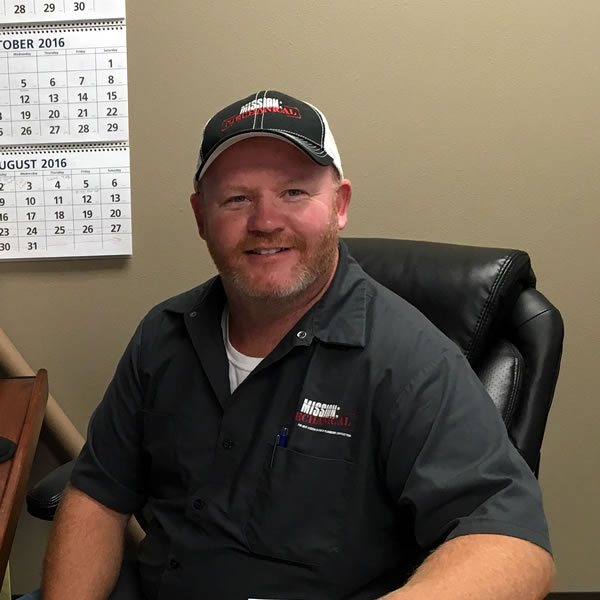 Tom Petersen
HVAC Project Manager, Estimation and Design
Tom Petersen has been in the HVAC trade for over 20 years. After starting as an apprentice in the HVAC industry he rapidly advanced to a Foreman position after 3 years of installing HVAC systems. He then spent 11 years perfecting his skills as a Sheetmetal Foreman by coordinating commercial job sites and training and teaching apprentices. Those efforts were recognized to be valuable and he was promoted to oversee the commercial HVAC department of a large mechanical contracting firm. In this position he helped develop HVAC installers into quality Foreman as well as ensure the success and safety of the entire HVAC division. Along with his other owner responsibilities, Tom's interest is in Industrial Ventilation and Dust Collection systems.