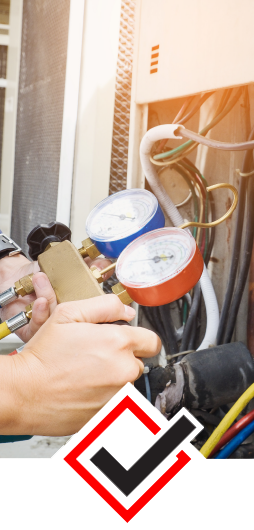 Preventative Maintenance Program
Your "Mission", should you choose to accept it, is to have Mission Mechanical Inc. provide you with a superior experience which exceeds your expectations.
MAINTAINS HIGH EFFICIENCY
LENGTHENS EQUIPMENT LIFE
AVOIDS COSTLY EQUIPMENT BREAKDOWNS
GIVES PEACE OF MIND
Mission Mechanical Inc.'s service technicians are highly skilled and trained to diagnose and repair your commercial mechanical systems and equipment. We will take the time to inform you of all of your options when it comes to repairing or replacing your existing HVAC systems and equipment to ensure the interior environment of your workspace is comfortable all year long. It is important to us to provide you and your staff the comfort they need to get their work done. We pride ourselves on getting your system up and running properly. Check out the tabs on our menu to see the different services we have to offer ranging from plumbing, heating, air conditioning maintenance and more!
Contact Us for a Free Estimate and Start Saving Today!